In addition to shocks and struts, there are control arms, ball joints, bushings, and a few other things that can cause noises in your vehicle's suspension if they wear out. As for finding these noises, you sometimes need to get a bit creative. Some noises are obvious, such as a broken stabilizer link.
Browse Recommended Tools & Supplies For This Build
It's easy to spot broken parts. It might not be so easy to spot worn parts. As for those worn parts that might be making noise, look for that orange dust I spoke of when talking about U joints. Orange dust around a suspension part almost always means that part is bad or on its way out.
Ball joints can be tricky, but once you know what noise they make when they're bad, they can be easy to diagnose. Ball joints are just what they say they are, and are used to connect suspension components.
PINPOINT TROUBLING NOISES – Easily pinpoint troubling noises that cannot be duplicated in a repair stall and only occur during...
When a ball joint goes bad, it often sounds like a rusty door hinge. You'll usually hear this noise when turning the wheel or going over some bumps. This is a dead giveaway. Most suspension noises make noise in one direction; ball joints make noise when moving back and forth and up and down. You can sometimes inject a little grease in a noisy ball joint to get the noise to go away. If it's not serviceable, you can sometimes remove the joint from what it goes into and exorcize it, meaning you move it around through extreme motion (motion it would never see on the vehicle). This works the lubrication in the joint around and redistributes it. Sometimes the noise goes away when you do this. In fact, there was a TSB on some Acuras demonstrating this very thing. You'd disconnect the joint, move it around a bunch, reinstall it, and the noise would be gone.
Mostly what you find with suspension noises are rattles going over bumps. Those can be just about anything. With a good physical and visual inspection, you can often nail these down. Here's a video you might find helpful about suspension noises.
Tools/Supplies For This Build:
LOW PROFILE FRAME: For easy access under low ground clearance vehicles. DUAL PUMP PISTONS: Quickly raises the floor jack saddle...

Makes it easier to insert bearing race Insert bearing race quickly, straight in on first try Helps reduce damage to...
Shipping from nearest warehouses to minimize possible freight damages (Tacoma, WA; Dallas, TX; Atlanta, GA; Indianapolis, IN; Allentown, PA) Combo...
PINPOINT TROUBLING NOISES – Easily pinpoint troubling noises that cannot be duplicated in a repair stall and only occur during...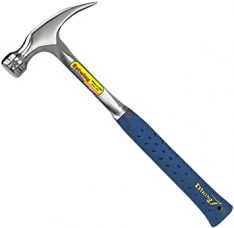 FORGED IN ONE PIECE – The most durable, longest lasting striking tools available RIP CLAW VERSITILITY – Use for pulling...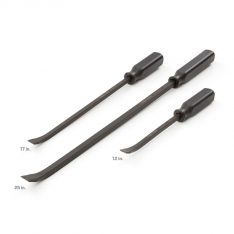 Angled tip creates a high-leverage fulcrum for prying or lifting Sharpened chisel end wedges into tight spaces Generously sized textured...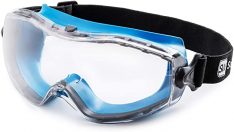 No pressure points – The goggles sit comfortably due to the hard / soft component mix of the contact surface....
You might also find these videos helpful if you're dealing with a suspension noise.
Video Title: Finding Suspension Noises – Diagnosing Noises in Your Car – EricTheCarGuy Video Description: In this Article we talk about Finding Suspension Noises and how to diagnosis and fix them.