This topic contains 6 replies, has 3 voices, and was last updated by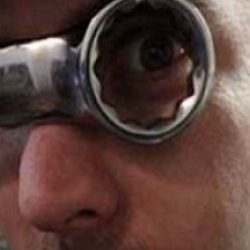 EricTheCarGuy 7 years, 4 months ago.
Topic

:huh:

Hello Forum!

I have a 2003 Ford Focus SVT with 107,xxx miles. I have gone through 4 brand new batteries from Sam's Club in the past year (2 in the last month). There is obviously a draw when the car is off. I have made sure there are no lights on, things plugged in, etc. It always goes dead after not driving it for 5-10 days. Had it towed by AAA to Ford Dealer. I thought it might be a bad subwoofer (stock in the SVT), they checked and said it wasn't that fuse. Also said it would be around 2000 bucks to diagnose and fix! Which is complete bull, so I said don't touch it. Paid them 25 bucks for nothing.

I went out and bought a multimeter and followed Eric's Youtube video on finding the source of the drain. With key out and car left sitting for an hour, the ammeter read 0.07 amps (70 milliamps), which is a small trickle draw. I started to pull fuses one by one. All under the hood fuses were fine, started inside, but when I opened the door and connected the meter back it read 0.22 amps (from the door being open I suppose, but I had the dome light off). I figured I would keep going. I got to fuse 36 and when I pulled it the draw dropped to 0.01-0.00 amps. I think this is the source of the draw (hopefully). Fuse 36 says A/C control, Hazard light, Instrument Cluster in the manual. That seems to be a lot of wires it could be.

Anyone have any idea which wire to check first or how to figure it out easily? Anything that goes wrong more often than other things in the SVT? This fuse also kills my key fob keyless entry and alarm system it seems, fyi. Left fuse 36 out and shut car for an hour. Checked draw again on battery and it read 0.01 amps (10 mA). I wanted to make sure my opening the door didn't make a difference. Since I still had this small charge after I left it closed up, I am pretty confident this is the source of the draw.

tl;dr SVT Focus battery draw isolated to Fuse 36 (instrument cluster). Ideas on which wire(s) could be the problem?

I appreciate anything you can tell me.

Topic
Viewing 6 replies - 1 through 6 (of 6 total)
Viewing 6 replies - 1 through 6 (of 6 total)
You must be logged in to reply to this topic.